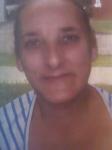 Susan J. Tarbox, 54, of Clarendon, Pa. died Monday, September 29, 2014 at Warren General Hospital after a courageous battle with breast cancer. She was born June 21, 1958 in Warren, PA. She was the daughter of the late Floyd Jennings and Sandra A. Foreman. Susan was a lifelong Warren area resident and earned her education in Phlebotomy and volunteered with the American Red Cross, Warren General Hospital and area schools. She was employed with Warren City Lines as a School Bus Driver. She was a member of Sheffield United Methodist Church. She loved spending time with her grandchildren, camping, fishing and being outdoors.
She is survived by her 5 children – Brandy Michael of Clarendon, PA., Rodney Baker of Erie, PA., Sierra Adams of Pittsburgh, PA., Ashley Tarbox of Erie, PA., Tina Knepp of Union City, PA., 3 Siblings – Bill Foreman of Warren, PA., Laura Hannold of Erie, PA., Debbie Foreman of Johnsonburg, PA., 11 Grandchildren, several nieces and nephews. In addition to her parents, she was preceded in death by her husband, Richard Tarbox whom she married June 20, 1981 and 1 son – Shane Tarbox.
A graveside service will be conducted at Barnes Cemetery, Barnes, PA. on Friday, October 3, 2014 at 2:00 P.M. with Rev. Dennis Johnson, Pastor, officiating. Those wishing to help defray funeral expenses may send donations to the Donald E. Lewis Funeral Home, Inc., 304 East St., Warren, PA. 16365.