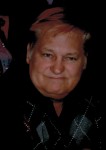 Sean P. "Donny" Forbes, Sr., 64, of Russell, PA. died Wednesday, afternoon, June 12, 2013 at his residence after suffering an apparent heart attack. He was born February 12, 1949 in Dunkirk, N.Y. to the late Gunnard B. "Gunny" and Mary Gron Liliestedt, Sr., Donny was a longtime resident of the Warren and Russell, PA. area. He was a 1967 graduate of Eisenhower High School.
He was employed as a maintenance mechanic at Warren General Hospital for 32 years, retiring in December 2009, and previously worked for 6 years at Falconer Plate Glass. He was an avid hunter and enjoyed spending time with his family. He was also known for his spontaneity. He once was out of maple syrup and drove all the way to Vermont to purchase authentic maple syrup. He especially enjoyed his cats.
He is survived by his wife, Sara L. Condron Forbes, 1 Son – Shad Forbes of Russell, Pa., 2 Daughters – Heidi Rodgers and husband, Steve, Heather Foote all of Warren, PA., 1 Brother – Gunnard B. "Butch" Liliestedt, Jr. and wife, Linda of Jamestown, N.Y., 1 Sister – Sue Thorpe and husband, Richard of Falconer, N.Y., 1 Stepbrother – Ernest "Sarge" Wood and wife, Grace of Ishpeming, MI., 1 Stepsister – Lynn Burlingame and husband, Robert of Winter Spring, FL., 2 Grandchildren – Stacy Marie Tyler, Kayla Sue Stillwell both of Warren, PA., several nieces and nephews. In addition to his parents, he was preceded in death by his adoptive parents, who raised him, Maury and Gladys Ewing Forbes, 2 Sons – Steven Paul Forbes and Sean P. Forbes, Jr. both in 1993, 1 Brother – Gary Johnson, 1 Sister – Carin Liliestedt Seaburg.
Friends may call at the Donald E. Lewis Funeral Home, Inc., 304 East Street, Warren, PA. on Sunday, June 16, 2013 from 6 to 8 P.M. and on Monday, June 17, 2013 from 10:00 to 11:00 A.M. A funeral service will be conducted Monday, at 11:00 A.M. with Rev. Marcus Briggs, Chaplain of the Warren General Hospital, officiating. Interment will be in Pine Grove Cemetery, Russell, PA. Those wishing to place memorials may do so through the Muscular Dystrophy Association, 2810 West 21st Street, Erie, PA. 16506 or Make-A-Wish Foundation, The Gulf Tower, 707 Grant Street, 37th Floor, Pittsburgh, PA. 15219-1938. E-mail condolences may be sent by visiting www.lewisfuneralhomeinc.com