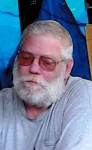 Robert M. Wybiral, Jr.
Robert M. Wybiral, Jr., 61, of Russell, PA. died Monday morning, December 3, 2012 at Warren General Hospital Emergency Room after suffering a heart attack. He was born March 2, 1951 in Erie, PA. to the late Robert M. and Lorraine Sexauer Wybiral, Sr. He has resided in Russell for the past 10 years. He enjoyed hunting, fishing and camping with his sons. Robert had served in the U.S. Army as a Spec. 4 during the Vietnam War.
He is survived by his wife of 17 years, Anita Georgetson Wybiral whom he married June 4, 1995 in Richburg, N.Y., 7 Children – Amber, Dustin, Brandon, Christopher and Daniel Wybiral all of Russell, PA., Matthew Wybiral and wife, Tina, of Kissimmee, FL., Michelle Vroman of Titusville, PA., Adopted children – Phillip and Suzanna Sergeant both of Erie, PA., Danielle and Shelley Gilger, Stephanie Fischer and husband, John all of Russell, PA., 2 Sisters – Linda Janke and husband, David of Erie, PA., Sharon Hall and husband, Michael of Wattsburg, PA., several grandchildren, nieces and nephews.
A memorial service will be conducted Saturday, December 15, 2012 at the Russell Volunteer Fire Dept. at 2:00 P.M. with Rev. David Blank, Pastor of First Lutheran Church, officiating. Those wishing to place memorials may do so through the Donald E. Lewis Funeral Home, Inc. 304 East Street, Warren, PA. 16365.