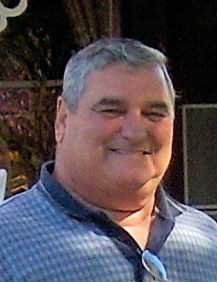 Robert E. Seaman, 71, of Sugar Grove, PA, died Friday evening, August 10, 2018 at the Warren General Hospital Emergency Room after suffering an apparent heart attack.
He was born September 17, 1946 in Philadelphia, PA., Bob was the son of the late Robert Louden and Mary Stella DeMas Seaman. He was a former resident of Pleasantville, N.J. and East Madison, Maine.
He was employed as a Union Welder with Local Union 322 for 51 years, retiring in 2001. He had formerly been employed with Scott Paper. He was an avid hunter, fisherman and enjoyed cooking.
He had served with the U.S. Navy during the Vietnam War from October 31, 1963 to September 15, 1967.
He is survived by his lifelong friend and wife of 51 years, Jackie Macready Seaman whom he married March 11, 1967 in West Milford, N.J. and 3 Children – Timi Seaman of Waldorf, Md., Robert E. Seaman, Jr. of Toms River, N.J., Thomas A. Seaman and his wife, Linda of Spring Hill, FL., 6 Siblings – Cheri Sugden and husband, William of Egg Harbor City, N.J., Joseph Seaman of Egg Harbor Twp., N.J., Cecelia Seaman of Edgewater, FL., Marian Rinaldo of Little Lake Harbor, N.J., JoAnn Purdy and husband, Harry of Leesburg, FL., Donald Seaman and wife, Eileen of Pomona, N.J., 11 Grandchildren, 11 Great Grandchildren and several nieces and nephews.
Friends may call at the Donald E. Lewis Funeral Home, Inc., 304 East Street, Warren, PA., on Friday, August 17, 2018 from 10:00 to 11:00 A.M. where a Celebration of his life will be conducted by Reverend Nancy Schwanke, chaplain of the Warren State Hospital, officiating.
Those wishing to place memorials may do so through Wounded Warrior. E-mail condolences may be sent by visiting www.lewisfuneralhomeinc.com