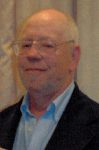 Michael Q. Neizmik, 71, of Youngsville, PA, died Wednesday, March 21, 2018, at his home following a lengthy illness.
Born on December 3, 1946 in Warren, PA, he was the son of the late Charles J. and Georgianna Hardy Neizmik.
Mike was a truck driver for many years for area businesses and also owned and operated a small home repair business. He served in the U.S. Army during the Vietnam War from 1966-1969. Mike enjoyed hunting, fishing, especially on the boat with Bruce Morrison, who was not only his cousin, but also his best friend. He also loved riding on Harley's and going for long Jeep rides in the country. Mike loved his black lab, Brutus, all his cats, nature and all animals.
Mike is survived by his wife, Cindy L. Stewart Neizmik, whom he married on August 22, 1970 at Holy Redeemer R.C. Church in Warren, PA; siblings – Dan (Sallye) Neizmik of Leland, NC, Bill Daub of Warren, PA, Rosy Cashmere and Georgia (Mike) Anthony, all of Sheffield, PA, and several nieces and nephews. In addition to his parents, Mike was preceded in death by a brother, Charles Neizmik.
Friends may call at the Donald E. Lewis Funeral Home, Inc., 304 East Street, Warren, PA, on Friday, March 23, 2018, from 6-8P.M. Services will be at the convenience of the family. E-mail condolences may be sent by visiting www.lewisfuneralhomeinc.com