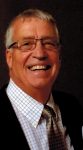 Michael "Mike" Curren, Sr., 68, of Warren, PA., died peacefully Tuesday afternoon, February 20, 2018, after suffering an apparent heart attack. He was born January 10, 1950 in Warren, PA., son of Roseclaire Rogers Curren of Warren, PA., and the late Richard G. Curren. Mike was a lifelong Warren resident and a 1968 graduate of Warren Area High School. He served with the U.S. Army National Guard from April, 1969 to March, 1973. After serving in the guard, he attended Jamestown Community College. He was employed with the former Warren Style Shop in the early 70's and moved on to become co-owner of Great Expectations. In 1984 he began working as Business Manager with the former Keystone Subaru and in 1994 became Business Manager with Midtown Motors until his retirement on December 31, 2016. He was a member of St. Joseph R.C. Church, a life member of the Warren Elks Lodge, and a member of Kalbfus Rod & Gun Club. He was a 30+ year member of the Warren Sports Boosters and had served as President during the War Memorial Field rebuilding project.
This was his most satisfying moment in giving back to the Warren community. He could fix, build, and solve anything and was always willing to help others with their projects. He loved woodworking, spending time outdoors, observing nature, hunting, fishing, sporting clays, tending to his home, and spending time on Chautauqua Lake. He was a fan of oldies music and was known for occasionally "cutting the rug" at family celebrations with his sister, Mary Ann. Mike will be lovingly remembered by those he left behind, for his devotion to his wife, his mother and his family and for his big, big heart, his deep and infectious laugh, his sense of humor, and his great respect for his country.
In addition to his mother, he is survived by his wife of 45 years, Laurie Walters Curren whom he married May 20, 1972 in Warren, PA, and his 3 children, Amy Atkinson and husband, Clancy of Sharon, PA, Mike Curren, Jr. and wife, Sloan of Gibsonia, PA, and Scott Curren and wife, Megan of Warren, PA. Additionally he is survived by 7 beloved grandchildren – Liam, Sam, Claire, Ryan, Michael, Caroline and Molly to whom he was affectionately known as Poppy; 3 siblings – Richard Curren, Jr. and wife, Susan of Warren, PA, Mary Ann Curren and husband, Jon Nussbaum of State College, PA, Thomas Curren and wife, Cathi of Winchester, KY; 3 brothers-in-law, William Walters, Jr. of Homer, AK, Doug Walters and wife, Ronnieann of Warren, PA, and Scott Walters and wife, Barb of Philadelphia, PA, and special friend, Jim Daye of Warren, PA, along with several nieces and nephews, and many, many good and faithful friends.
In addition to his father, he was preceded in death by his father-in-law, Dr. William S. "Bucky" Walters and mother-in-law, Beverly Phifer Walters.
Friends may call at the Donald E. Lewis Funeral Home, Inc., 304 East Street, Warren, PA, on Friday, February 23, 2018 from 1 to 3 and 6 to 8 P.M. where members of the Warren Elks Lodge will conduct their ritual at 7:45 P.M. A Mass of Christian Burial will be celebrated Saturday, February 24, 2018 at 10:00 A.M. at St. Joseph R.C. Church, 600 Pennsylvania Avenue West, Warren, PA, with Fr. Philip Oriole and Fr. James Gutting, Pastor of Holy Redeemer Church. Those wishing to place memorials may do so through the Warren Sports Boosters, earmarked for maintaining the War Memorial Field, P.O. Box 643, Warren, PA, 16365 or the Warren County United Veterans Council, c/o Edward Burris, 204 Fourth Avenue, Warren, PA, 16365. E-mail condolences may be sent by visiting www.lewisfuneralhomeinc.com