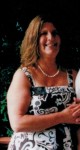 Lillian C.M. Laird Ibbs, 50, of Warren, PA. died peacefully in her
sleep, Sunday, August 24, 2014 at her residence. She was born
October 10, 1963 in Jamestown, N.Y. She was the daughter of the
late Ellis S. Laird and JoAnn Swiderski. She was a graduate of
Jamestown Community College Nursing School where she
earned a Associate degree in nursing. She was employed as a
Registered Nurse at W.C.A. Hospital retiring after many years
with much dedicated work. She truly enjoyed her vocation as a
nurse. She had resided in Warren, PA. most of her life.
Lillian loved being at the beach, especially when she was
vacationing in Jamaica. She enjoyed traveling with her husband,
making others laugh and bring a smile to all those in the room.
Her grandchildren were the center of her life.
She is survived by her husband, Charles W. Ibbs
3 Children – Jeremy Chew and wife, Alexandra of Warren, PA.,
Dena Penley and husband, Stephen of Lander, PA., Kira Lipps
and husband, Matthew of Warren, PA.
6 Grandchildren – Eric Chew, Hayden Morse, Paige Penley,
Roland Lipps, Madison and Maysen Wonderling.
3 Brothers – Theodore Laird of Erie, PA., William Laird of
Warren, PA., Shannon Laird of New Jersey, 1 Sister – Yvonne
Wonderling of Jamestown, N.Y., 1 Niece – Michelle Wonderling
of Russell, PA., lifelong friends, Jackie and Rich Kifer of Sheffield,
PA.
A Memorial service will be conducted on Wednesday, August 27,
2014 at 1:00 P.M. Donald E. Lewis Funeral Home, Inc., 304 East
Street, Warren, PA., Rev. Marcus Briggs, Chaplain of the Warren
General Hospital, officiating.
E-mail condolences may be sent by visiting