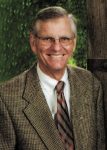 Dr. Howard R. Ferguson, Jr., 74, of Warren, PA., died Wednesday morning, December 20, 2017 at U.P.M.C. Hamot, Erie, PA., after a brief illness. He was born September 3, 1943 in Pittsburgh, PA., to the late Howard R. and Anna Weisbecker Ferguson, Sr.
Howard has resided in Warren, PA., for the past 51 years. He was a 1961 graduate of the former Swissville High School and graduated with a Bachelor's Degree in English Education from Clarion State Teachers' College. He earned a Master of Arts Degree in English Literature from Gannon University and a Master of Science Degree in School Administration from Edinboro University. He also earned an Educational Doctorate Degree from The University of Pittsburgh. He was employed with the Warren County School District as an English Teacher and Assistant Principal at Warren Area High School, as a Principal at the former Tidioute High School, as Assistant Superintendent and as Acting Superintendent of Warren County School District. In 1991 he became Superintendent of the Forest Area School District until 2000. He then became Superintendent of the Sherman, N.Y. School District until 2006, at which time he retired until 2008.
He was Principal of the St. Joseph Elementary School from 2008 until 2015. Education was his true life passion.
Howard was a member of the First Presbyterian Church for 51 years, where he served as a church Deacon, Elder, and Youth Director. He was active in the latest church building fund drive. He was a member of the Warren City Council for 10 years. Howard served on the board of directors of Warren Higher Education Council, A SAFE Place where he was past president, Beacon Light Behavioral Health Systems and was Chairman of the board of directors of the Defrees Foundation. He was a member of the Warren Shakespeare Club where he had served as President. He, along with his wife, was active with the Struthers Library Theatre. Howard was a member of numerous State Educational Associations. He was an automotive enthusiast, enjoyed playing tennis, golf, skiing, fishing, especially fly fishing, boating, flower gardening, bicycling, and spending time on Chautauqua Lake. Howard was a real sports aficionado.
Howard enjoyed his life, especially spending time with his wife, son, daughter-in-law and grandchildren. He and his family enjoyed traveling together, this past summer in the Canadian Rockies and and the summer before to Normandy with his wife, Ann and to Costa Rica with his wife, son, and family.
Howard is survived by his wife of 51 years, Ann M. Westerberg Ferguson whom he married June 11, 1966 in Kane, PA., 1 son – William "Bill" H. Ferguson and wife, Jeanne M. Ferguson, 2 Grandchildren – William "Andy" Ferguson and Coryn Marie Ferguson all of Seven Fields, PA., Sister-in-law & Brother-in-law, Jean and James Morrow of Windham, N.H. and 2 Nephews – Eric and Jamie Morrow.
Friends may call at the Donald E. Lewis Funeral Home, Inc., 304 East Street, Warren, PA., on Tuesday, December 26, 2017 from 1 to 3 and 6 to 8 P.M.
A funeral service will be conducted Wednesday, December 27, 2017 at 11:00 A.M. at First Presbyterian Church, 300 Market Street, Warren, PA., with Rev. Lee Beckus, Presbyterian Minister
and Fr. Richard Toohey, Pastor of Our Lady of Peace R.C. Church, Erie, PA., and former Pastor of St. Joseph R.C. Church,
Officiating. Interment will be in Oakland Cemetery. Those wishing to place memorials may do so through First Presbyterian Church, 300 Market Street, Warren, PA. 16365 or St. Joseph Elementary School, 600 Pennsylvania Avenue West, Warren, PA., 16365, A SAFE Place, 210 North Drive, Ste C, North Warren, PA. 16365, or Beacon Light Behavioral Health Systems, 585 E. Main Street, Youngsville, PA. 16371. E-mail condolences may be sent by visiting www.lewisfuneralhomeinc.com