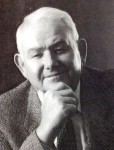 After living a long full life, Dr. Harold J. Reinhard, 88, Russell, PA died on Sunday morning, January 13th, 2013.
He was born on May 1, 1924, the third son of Milton E. and Julia Noonan Reinhard, in Macon, GA. Soon after, the family moved to Omaha, NB where he attended elementary school before the family moved to Bridgeport, CT. Dr. Reinhard was a graduate of Bassick Senior High School and then joined the United States Marine Corps serving in the South Pacific, the Philippines and China, attaining the rank of Staff Sargent before being honorably discharged.
He attended The College of William and Mary in Williamsburg, VA, and graduated from Jefferson Medical College in Philadelphia, PA receiving his M.D. in 1953. While there he was inducted into the Alpha Omega Alpha Society. He served his Internship at St. Vincent's Hospital in Bridgeport, CT. He did his Psychiatric residency at Warren State Hospital, Warren, PA with further training at the University of Pennsylvania, Philadelphia, PA, Western Psychiatric Institute and Clinic in Pittsburgh, PA and the New York Psychiatric Institute in New York City, NY. At Warren State Hospital he held various positions, the final position being that of Superintendent from 1970 – 1981. He was on the Board of the Warren County Chapter of the American Cancer Society, serving as President for two years. He was on the Medical Staff of Warren General Hospital and was also a Consultant to Family Services of Warren. He was an Adjunct Associate Professor of Psychiatry at the University of Pittsburgh. He belonged to the American Psychiatric Association, which bestowed upon him the Life Distinguished Fellow Award.
He was a member of the Pennsylvania Psychiatric Society serving on the Advisory Council as Membership Chairman and Treasurer. He was also a member of the Western Pennsylvania Psychiatric Society, the American Medical Association, Pennsylvania Medical Society and the Warren County Medical Society of which he was President for two years. He was a 4th Degree Knights of Columbus, member of the Conewango Valley Country Club, former member of the Conewango Club and the Eagles Club. He enjoyed playing cribbage, and golf.
After retiring from Warren State Hospital in 1981, Dr. Reinhard moved with his family to Green Bay, WI., where he entered private practice with a group of fellow Psychiatrists. Dr. Reinhard was also very active in the medical community in the Green Bay area. He was on the staff of four hospitals in Green Bay, and was the Director of Adult Psychiatric Services at Bellin Psychiatric Center.
After retiring in 1991 he returned to Russell, PA to live. He was on the Mental Health and Mental Retardation Advisory Board for the Dept. of Human Services for 9 years, and served as the President for 1 ½ years.
He married the former Eileen Murray in 1950 with whom they had six children. Sheila (Timothy) Augustine, of Elyria, OH, Ellen Streich of Elyria, OH, Kerry (Sean) Abbott of Lander, PA, Jerome Reinhard of Farmingdale, ME, and Michael S. Reinhard of Peoria, AZ. He had 9 grandchildren, Joshua Tellman, Monroe, NC, Amy Johnson, Warren, PA, Erin Reinhard, Farmingdale, ME, Michael M. Reinhard, Farmingdale, ME, Patrick Augustine, Elyria, OH, Mairin Augustine, State College, PA, Nora Augustine, Chicago, IL., Zachery Reinhard, Vale, CO. and Kyle Reinhard, Chicago, IL, 3 great-grandchildren, Ryath, Ryleigh, and Brenden Johnson, Warren, sisters-in-law Evelyn Reinhard and Bea Murray, CT, and his former daughter-in-law, Susan Long, Pittsburgh, PA., and numerous nieces and nephews.
In addition to his parents, he was preceded in death by his wife Eileen in 2002, his youngest son, Mark H. Reinhard, his daughter-in-law Kathrine Reinhard, Farmindale, ME, his brothers the Hon. Milton Reinhard and Dr. Warren Reinhard.
Funeral arrangements are being handled by the Donald E. Lewis Funeral Home, Inc., Warren, PA. Per Dr. Reinhard's wishes, there will be no viewing and a Mass of Christian burial will be celebrated at St. Joseph's Church by Fr. Richard E. Toohey, Pastor, on Thursday, January 17, 2013 at 10:00 A.,M.. The family will meet with family and friends for an hour prior to the service at the church. Memorial donations may be made to Hospice of Warren County, 2 Crescent Park, Warren, PA 16365 or the Mark H. Reinhard Scholarship at the University of Wisconsin Oshkosh Foundation 842 Algoma Blvd. Oshkosh, WI 54901-3551. Burial will be in the Mausoleum of the Resurrection at St. Joseph's Cemetery. E-mail condolences may be sent by visiting www.lewisfuneralhomeinc.com