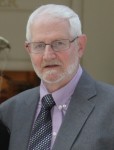 Dennis Dickey, 63, of Opelika, AL., and formerly of Warren, PA., died Tuesday, December 1, 2015 at Ohio Valley Hospital in McKees Rocks, PA. He was born October 24, 1952 at Warren, PA.
Dennis was a 1970 graduate of Warren Area High School and had been employed with Rexnord, Inc. retiring from there after 42 years employment. He was an avid hunter, enjoyed photography, gardening, woodworking and birdwatching.
He is survived by his wife of 32 years, Pamela Jeanne Bearfield Dickey whom she married August 13, 1983 at Salem United Methodist Church, Warren, PA., his mother, Ruth Adele Pasco Dickey of Warren, PA., 4 Children – Katey Dickey and Fiance, Tony of Bethlehem, PA., David Bednez and wife, Jennifer of Reading, PA., Toby Bednez and his wife, Valerie of Plum, PA., Jamey Bednez and wife, Lauren of McDonald, PA. 1 Brother – John Dickey of Warren, PA. 5 Grandchildren – Alexis, Madison, Trenton, Reagan, Preston Bednez.
He was preceded in death by his father, John Dickey, a son – Shaun Dickey, 1 Brother – Martin Dickey, 1 Sister – Deborah Dickey Proctor-Haskins.
Friends may call at the Donald E. Lewis Funeral Home, Inc., 304 East Street, Warren, PA., on Friday, December 4, 2015 from 2 to 4 and 6 to 8 P.M.
A funeral service will be conducted on Saturday, December 5, 2015 at Covenant United Methodist Church at 11:00 A.M., with Rev. Erica Wellner, Pastor, officiating. Interment will be in Warren County Memorial Park.
Those wishing to place memorials may do so through a Charity of one's choice. E-mail condolences may be sent by visiting www.lewisfuneralhomeinc.com