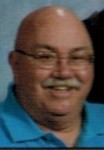 David B. Whipple, 64, of Warren, Pa died Monday, January 20, 2014 at Warren General Hospital following a long battle with cancer.
Born on August 9, 1949 in New York City, NY he was the son of the late Clark and Mildred Briner Whipple. David was a 1968 graduate of the Stony Brook School in Stony Brook, NY and later graduated from Westminster College with a degree in Communications. He had lived in Warren since 1975 and was formerly employed with WNAE and WRRN where he was the host of "The Morning Show." David was a member of First United Methodist Church where he was a Sunday school teacher and served on the Education Commission. He had also served on the board of directors and was a former youth director for the North Warren United Presbyterian Church. He had served with the Warren County School District on the Public Relations Committee and the Student Volunteer Program Advisory Board. He was also a former board member for the American Heart Association and the American Cancer Society. David was a member and past president of the Kiwanis Club of Warren and a member of the Warren Elks Club and Conewango Valley Country Club. He also served as co-chairman for fund raising with Struthers Library Theatre and was a former member of the Warren County Chamber of Commerce. David was also a former member and served on the board of directors for the Warren County Crippled Children's committee. To David, family and community were everything. He often put the needs of others ahead of himself. He especially enjoyed working with area youth.
He was an avid golfer and especially enjoyed spending summers at Chautauqua Lake.
David is survived by his wife, Janet L. Swanson Whipple, whom he married on December 23, 2006, in Warren, PA, four children, David C. Whipple of Lexington, KY, Dr. Matthew R. Whipple and his wife, Mallary, of Buffalo, NY Emily L. McCullor and her husband, Jeff, of Erie, PA and Laura O'Connor and her husband, Craig of Warren, PA, and three grandchildren, Ada Whipple, Isabella O'Connor and Olivia McCullor. In addition to his parents, David was preceded in death by a brother, Tom Whipple.
Friends may call from 1-3pm and 6-8pm Wednesday, January 22, 2014 at the Donald E. Lewis Funeral Home, Inc., 304 East Street, Warren, PA. Funeral services will be held at 11:00 A.M. Thursday at First United Methodist Church, 200 Market Street, Warren, PA with the Dr. Jeffrey D. Sterling, Pastor, officiating. Those wishing to place memorials may do so through the Warren Cancer Center or Hospice of Warren County, both located at 2 Crescent Park, Warren, PA 16365. E-mail condolences may be sent by visiting www.lewisfuneralhomeinc.com