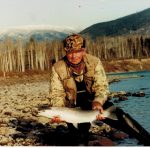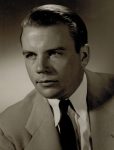 Charles M. Davis ("Chuck"), of Warren, Pennsylvania, passed on Saturday, November 12, 2016. He was just six weeks shy of his 94th birthday.
Chuck was born in Jamestown, New York, on December 24, 1922, the son of Waters C. and Olive Bemus Davis. He graduated from Lawrenceville School and attended Amherst College for two years, prior to serving in the 377th Regiment of the 95th Infantry Division of the U.S. Army under General Patton
After the War, Chuck returned to his family's furniture manufacturing business in Western New York. Following the sale of that business in 1953, he worked as General Sales Manager for the Ellison Bronze Company in Falconer, New York, for several decades.
Prior to the War, Chuck met his wife-to-be, Ann Walker, of Warren. They married on August 29, 1947. Chuck and Ann were together for 66 years, until Ann's passing on December 20, 2013. They both loved this area and would not have traded the opportunity to raise a family here.
Chuck's deep love for his family was accompanied by a passion for classical music and the game of golf, the latter of which he pursued until his late thirties. In the 1940s and 1950s Chuck won numerous regional tournaments and club championships. Some have said that he would have won even more broadly, had his errant driver not so frequently left him "behind that old cherry tree on No. 4 and such places."
From a tender age, Chuck was also an avid fisherman and soon after, a hunter. In his later years, when he could no longer navigate the lakes and streams, nor tramp the woods, he maintained his 20-20 vision and a keen sense of the outdoors. He would frequently communicate to his family that he would dearly love to use his tools to bring home one last whitetail.
For reasons we won't begin to explain here, Chuck was one of those people not easily forgotten. We continue to love him and will miss him incredibly.
Chuck is survived by his daughter, Elizabeth N. Davis, of Warren, his son Charles W. Davis and wife, Julie, of Edmonds, WA, and his two grandchildren, Kathryn W. Davis (age 27) and John M. Davis (age 24), both of Seattle, WA.
A memorial service will be held at the Bemus Point United Methodist Church after Thanksgiving, at a time to be announced. Arrangements have been entrusted to the Donald E. Lewis Funeral Home, Inc., 304 East Street, Warren, PA. Email condolences may be sent by visiting www.lewisfuneralhomeinc.com