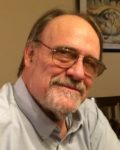 Stephen Logan Wendell, 67, of Youngsville, PA and recently Sun City Center, Florida passed away unexpectedly on July, 22. Steve was born in Warren, PA, the son of the late John Potts "J. P." and Marian Logan Wendell. Steve was a member of the Warren Area High School, "Class of 1967." He also attended The Garland Preparatory School in Chester, New Jersey, Hiram Scott College, in Scotts Bluff, Nebraska and Edinboro University, in Edinboro, Pennsylvania.
Steve loved the "barter and trade" system. His interest in sales began when he helped design the ski department in the former Levinson Brothers' department store. Steve owned and operated the The Record Harvest/Radio Shack specializing in car and home audio equipment, located in downtown Warren for ten years. In the past, he had also worked in sales at his family business, The United Refining Company, which his grandfather established in 1902.
Throughout his life he had a variety of interests and hobbies that included; traveling throughout the U.S. and abroad, photography, down-hill skiing, snowmobiling, riding his "Harley", boating, fishing, hunting, and trap and skeet shooting. Steve was a firearms enthusiast. He especially enjoyed researching Civil War memorabilia, antique firearms and had a great interest in the history of the Colt Company and Colt firearms. Steve enjoyed collecting things that were rich in American history, intricacy, and workmanship; including guitars, watches, coins, and custom made knives. Steve was an accomplished guitarist playing both acoustic, electric, and the mandolin. He also found great pleasure in music and theater across many genres.
Steve was a member of the Pennsylvania Gun Collectors Association, Ohio Gun
Collectors Association, Brokenstraw Fish and Game Sportsman's Club, the Randall Knife Collectors Club, and a former member of the Martin Guitar Collectors Club.
He is survived by his wife Jani of Youngsville, PA and a son Nathan Wendell of Erie, PA; a brother, John Wendell and husband Mark Okun of Palm Springs California, a sister, Julia Wendell and husband Barrett Warner of Upperco, Maryland, a nephew, John Stephens, and his wife, Mollie, of Los Angelos, California, and a niece, Caitlin Saylor Stephens of Brooklyn, New York. Along with his parents he was also preceded in death by his grandparents; Harry A. Logan Sr. and Helen T. Logan, James I. Wendell Sr. and Marjorie Potts Wendell.
A memorial service will be held at the Trinity Memorial Episcopal Church, 444 Pennsylvania Avenue West, Warren, PA., on Wednesday, July 27th at 1:00 pm. with Fr. Matthew Scott, Vicar, officiating. Friends will be received one hour prior to the service. Interment will be in Oakland Cemetery. Arrangements have been entrusted to the Donald E. Lewis Funeral Home, Inc., 304 East Street, Warren, PA. Email condolences may be sent by visiting www.lewisfuneralhomeinc.com