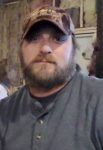 Paul D. Gitzinger, Jr., 45, of Warren, PA passed away on Saturday, January 21, 2017 after a short battle with cancer. Paul was surrounded by his family at the time of his passing.
Paul was born on April 12, 1971, in Elmhurst, IL, to Carole Block Gitzinger and Paul D. Gitzinger, Sr. He was raised in Bloomingdale, IL, before moving to Warren, PA in 1992. He was employed as a Kenan Advantage Group tanker driver for 18 years and most recently was a tanker driver for Source One Transportation.
He enjoyed debating politics with friends, grilling outdoors, and playing games of chance. An avid animal lover, he especially adored his dogs Nick, Star, and Midnight.
Paul is survived by his fiancee, Emily Sailar, of Warren, PA, his father Paul D. Gitzinger, Sr. of Bayonet Pt., FL, an uncle, aunt, and many cousins in the Chicago area.
His mother, Carole Block Gitzinger predeceased him in 2002.
Friends and family may call from 1:00 – 2:00 p.m. on Friday, January 27, 2017 at the Warren State Hospital's Interfaith Chapel, to be followed by a memorial service conducted by Pastor Nancy Schwanke.
In lieu of flowers those wishing to make memorial donations may do so to Paws Along The River Humane Society, 212 Elm Street, Warren, PA, 16365, or a charity of their choice. Arrangements have been entrusted to the Donald E. Lewis Funeral Home, Inc., 304 East Street, Warren, PA. Email condolences may be sent by visiting www.lewisfuneralhomeinc.com