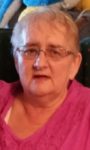 Pamala S. McWilliams, 60, of Warren, PA, died Friday, April 29, 2016 at Golden Living-Kinzua in Warren, PA.
Born on October 26, 1955 in Titusville, PA, she was the daughter of Joseph Henry McWilliams, Jr., and Della Peoples McWilliams. Pam was a graduate of Cranberry High School in Franklin, PA. She had been employed as a nurse's aide at Warren Manor and later worked in housekeeping at the Warren YMCA where she made everyone laugh. Pam adored her grandchildren and was a great plastic crafter, card player and loyal friend.
Pam is survived by her two daughters – Renee Gordon (Mark Grigsby) of Warren, PA, and Dawn Gordon and her husband Christopher, of Dearborn, MI, two sisters – Roxanne Larson and her husband, Don, of Warren, PA, and Vickie Stevenson and her husband, Robert, of Titusville, a brother – Steve McWilliams and his wife, Judy, of Meadville, 3 half-brothers – Dallas Lewis and his wife, Terry, and Scott Lewis and his wife, Lisa, all of Pleasantville, PA, and Kevin Lewis of Titusville, 2 granddaughters – Chelsea and Mya, 2 grandsons – Tevon and Xander, and many nieces and nephews. Pam was preceded in death by her mother, Della Lewis, and a sister, Lorraine Noey.
At Pam's request there will be no visitation or formal service. A memorial service will be held in June at the family's convenience. Arrangements have been entrusted to the Donald E. Lewis Funeral Home, Inc., 304 East Street, Warren, PA. To assist the family with funeral expenses, contributions may be made to the Funeral Home or to www.gofundme.com. E-mail condolences may be sent by visiting www.lewisfuneralhomeinc.com