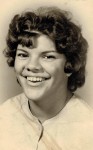 Mona L. Fileger, 68, of Warren, PA, passed away peacefully on Tuesday, September 15, 2015 at her home following a lengthy illness.
Born on June 28, 1947 in Punxsutawney, PA, she was the daughter of the late Richard and Betty Powell Darr. On November 27, 1965 in Warren, PA, she married Arthur Fileger, Sr., who died on January 13, 2002.
Mona was employed as a housekeeper at Golden LivingCenter – Kinzua in Warren, PA for many years. She liked sitting on the porch, enjoying nature.
Mona is survived by her two children, Tammy Peters and her husband, Ken, of Frewsburg, NY, and Aaric Fileger and his fiancé, Heather Johnson, of Clarendon, PA, 5 step-children, Arthur Fileger, Jr., and his wife, Darlene, of Tampa, FL, Teresa Albaugh and her husband, Rich, of Warren, PA, Jeanette Wagner of Clarendon, PA, Deborah Campbell and her husband, Steve, of Tiona, PA, Roberta Garcia and her husband, Tom, of Tampa, FL, 1 grandson, Kenneth Peters, 1 brother, Ken Darr and his wife, Sandy, of Warren, PA, 1 half-brother, John Darr, formerly of Warren, PA, 1 step-brother, Calvin , and several nieces and nephews. In addition to her parents and husband, Mona was preceded in death by a son, Aaron Fileger, who died on March 13, 2013, and a granddaughter, Hannah, who died on June 16, 2014.
Friends may call at the Donald E. Lewis Funeral Home, Inc., 304 East Street, Warren, PA, on Saturday, September 19, 2015 from 12Noon until 2:00PM at which time a memorial service will be held with Rev. Marcus Briggs, Chaplain of Warren General Hospital, officiating. Interment will follow in Pine Grove Cemetery, Russell, PA. Those wishing to place a memorial may do so through a charity of one's choice. E-mail condolences may be sent by visiting www.lewisfuneralhomeinc.com