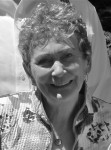 Kathy Anne (Wood) Walker, 69, of Warren, PA, passed away unexpectedly on Sunday morning, May 26, 2013 at UPMC Hamot in Erie, PA. She was born December 12, 1943 in Meadville, PA to the late Harold E. and Georgene L. (Gaub) Wood of Saegertown, PA.
Kathy was a graduating member of the Class of 1961 of Saegertown High School in Saegertown, PA. She attended Edinboro State College majoring in Special Education and completed an Associate of Arts degree in Early Childhood Education from Edinboro University of Pennsylvania in 1982.
Kathy had a lifelong passion for children, which she lovingly displayed throughout her life as a teacher for Head Start in Warren County and as a teacher/director for the Youngsville First United Methodist Church Preschool, a career that spanned more than 20 years. She was proud to raise two sons, Shawn O. (Suzanne) Walker of Warren, PA, and Erin D. (Stephanie) Walker of Pittsburgh, PA. In addition, over the last nine years, she made a lasting impression on six grandchildren, Lauren, Sophie, Lily, and Madeline of Warren, PA and Ryan and Brady of Pittsburgh, PA, always encouraging them to expand there imagination and explore their creativity.
She loved animals and the outdoors and was an avid gardener, (not surprisingly) marrying a biology teacher, Paul O. Walker, on December 29, 1962, celebrating 50 years of marriage last year. Referred to as "Mother Nature" by her grandchildren, there wasn't anything that she couldn't grow or nurture back to health. The beauty of her gardens is a tribute to a woman who appreciated and valued the simple pleasures in life.
Kathy was all about family and made sure that every holiday and birthday was special. Through her thoughtful gifts, gestures or famous baking (blueberry and brown bread, and knot rolls are family favorites) she made sure that family occasions were always memorable. Time with Gramma (and Grampa) was one of the most sought-after commodities, never knowing what activity was coming next or what adventure lied around the corner. A new song, rhyme or dance was always waiting as a cherished treat. To everyone's benefit, she looked at the world a little differently, brought out the best in people and set the stage for all to succeed, inspiring everyone to believe in themselves and seek out the best in life. The world could never ask for a better wife, mother, grandmother, sister or friend.
In addition to her husband and sons, she is survived by her brother Timothy P. (Kimberly) Wood, sister Susan C. (Scott) Hindle, and stepmother, Shirley Mae (Dworshak) Wood, all of Saegertown, PA, sisters-in-law, Lois R. (Kent) Duve' of Sarver, PA; Jane G. Walker of Atherton, CA; Kaye G. Dryden of Meadville, PA; Dana G. (Mark) Ruttenberg of Conneaut Lake, PA and brother-in-law, Lynn A. (Marsha) Walker of Meadville, PA.
She will always be remembered for her optimistic spirit, caring nature and the endless smiles she put on people's faces. A celebration of Kathy's life will be hosted at 108 East Street, Warren, PA on June 8th, between 11am and 2pm. All are welcome.
Those who wish to share a memory or express condolences may do so at www.lewisfuneralhomeinc.com. Memorials, if desired, are encouraged to be made to the Warren County Humane Society (Paws Along the River), 212 Elm Street, Warren, PA or the Warren Garden Club, (Dorothy McCarthy), 6 Beaty Court, Warren, PA.