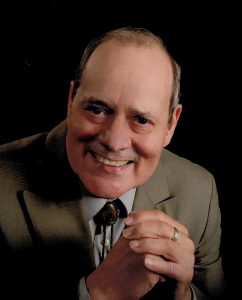 Albert T. Kondak, 83, of Warren, PA., died peacefully Monday morning, February 6, 2017 at Warren Manor Nursing Home, Warren, PA., after an illness of the past 6 weeks.  He was born December 18, 1933 in Warren, PA., and was the son of the late Michael J. and Mary Bodner Kondak, Sr. Al was a 1951 graduate of Warren High School.  He had served with the U.S. Army as a Specialist 4th Class.  He was employed as a design engineer with the former Struthers Wells Corporation for 40 years and also with Tru-Gas Inc., retiring from there after 20 years employment.  He was a very active member of Holy Redeemer Roman Catholic Church, where he had served on the building committee for the new church, original parish council member, was a Eucharistic Minister, member of the church Holy Name Society and Cursillo Movement.  He had served as Holy Redeemer Church Boy Scout Master for 10 years and earned the Boy Scout Silver Beaver Award, St. George Award and George Meany Award.  He was awarded in 1976 a Chief Cornplanter Council President Award.
In earlier years, he enjoyed drawing fun and political cartoons for the Warren Times Mirror and Steppin Out.  He made numerous painted signs and banners, of which he also did while in the Army.  He enjoyed entering design contests and was recognized by the Popular Mechanics magazine in 1967 for his design of an Octogon Picnic Table.  He was instrumental in the design of the Bell Tower by the Warren Fire Department.  Al was a great woodworker, having some of his designs and woodworking at Holy Redeemer Church.  He designed numerous homes, and built his home he has lived in since 1961.  He had been an active volunteer at Glade Volunteer Fire Department, where he was always the first to have the trucks started and doors open, when the other volunteers were arriving.  Al was very mechanical and did autobody work.  He is remembered for his great faith, and a true example of what a family man is, he was a good husband, father, grandfather, great grandfather.
Al is survived by his wife of 60 years, Jean Mostert Kondak whom he married April 7, 1956 at Holy Redeemer R.C. Church, Warren, PA., 4 Children – Lynn Reiling and husband, Ken, Daniel Kondak and wife, Mary all of Eugene, OR., Doug Kondak and wife, Margarida of Homer, AK, Kurt Kondak and wife, Beth of Cherry Grove, PA., 2 Sisters – Kathryn Bergholtz and husband, Richard of Mt. Dora, FL., Mary Hanlin of Erie, PA., Michael J. Kondak, Jr. and wife, Marge of Nokomis, FL and Edinboro, PA., 9 Grandchildren, 3 Great Grandchildren, several nieces and nephews.  In addition to his parents, he was preceded in death by 2 Sisters – Romaine Lane and Joan Vernon, and 1 Grandson – Patrick Kondak.
Friends may call at the Donald E. Lewis Funeral Home, Inc., 304 East Street, Warren, PA., on Thursday, February 9, 2017 from 4 to 7 P.M. where a vigil service will be conducted at 3:45 P.M. by Deacon Joseph Lucia.  A Mass of Christian Burial will be conducted Friday, February 10, 2017 at 12:00 Noon at Holy Redeemer R.C. Church, 11 Russell St., Warren, PA., with Fr. James Gutting, Pastor, officiating.  Interment will be in St. Joseph R.C. Cemetery.  Those wishing to place memorials may do so through Holy Redeemer Church Building Fund or Paws Along the River, 212 Elm Street, Warren, PA. 16365 or a Charity of One's Choice.  E-mail condolences may be sent by visiting www.lewisfuneralhomeinc.com